Follow the journey that shaped REX's enduring commitment to education, leaving an indelible mark in the world of learning.
1950s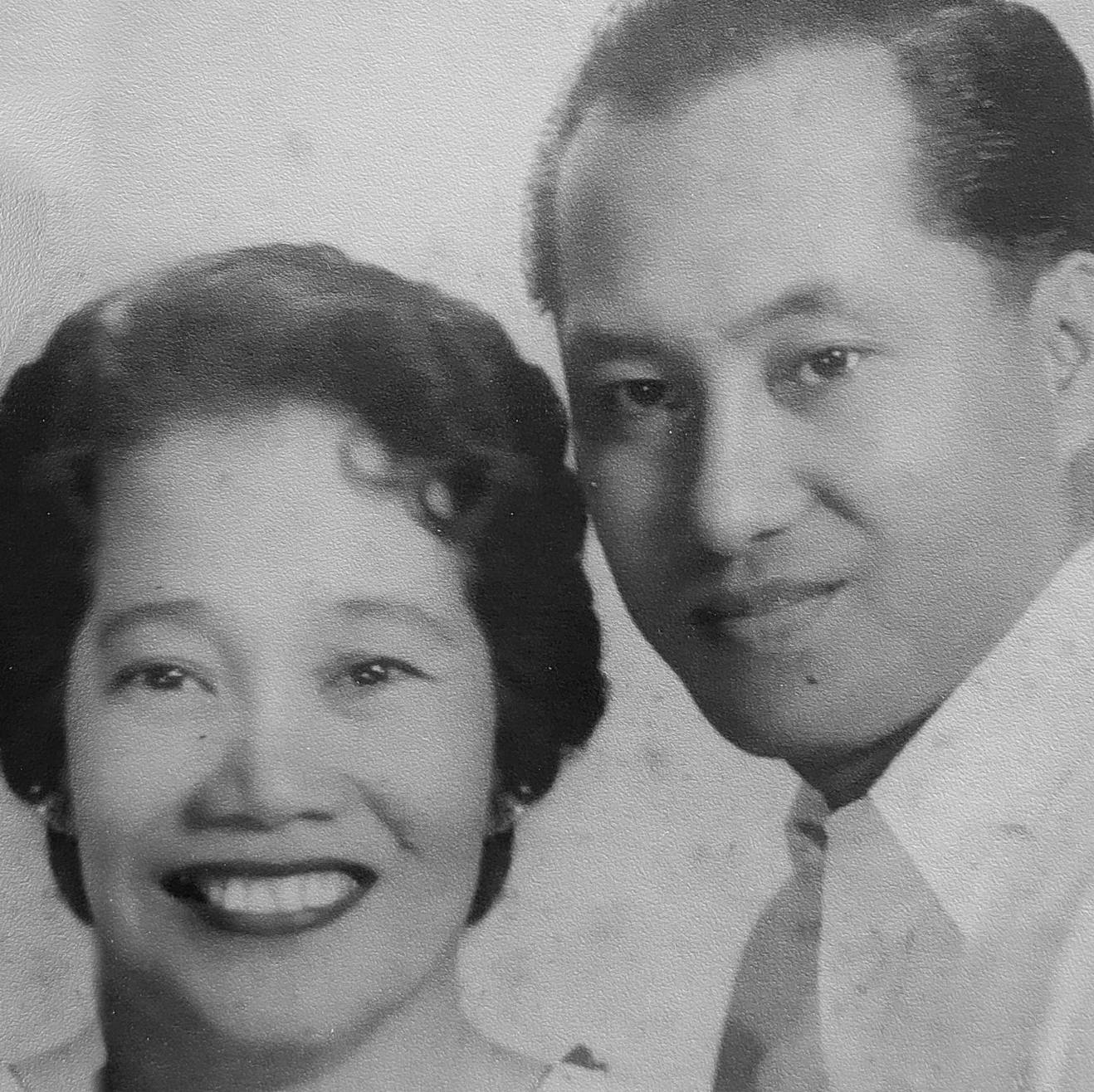 FOUNDATION
In the 1950s, Jovita Buhain and Juanito Fontelera met along Manila's Azcarraga Street, now known as C.M. Recto, where their bookstores stood across from each other. They shared a passion for books and commerce, ultimately leading to their marriage. From their union, Rex Book Store, Inc. was born. During this period, REX focused and succeeded in publishing law books. Law publications have remained a cornerstone in REX's publishing business, thanks to our revered founders, the late Jovita and Juanito.
1960s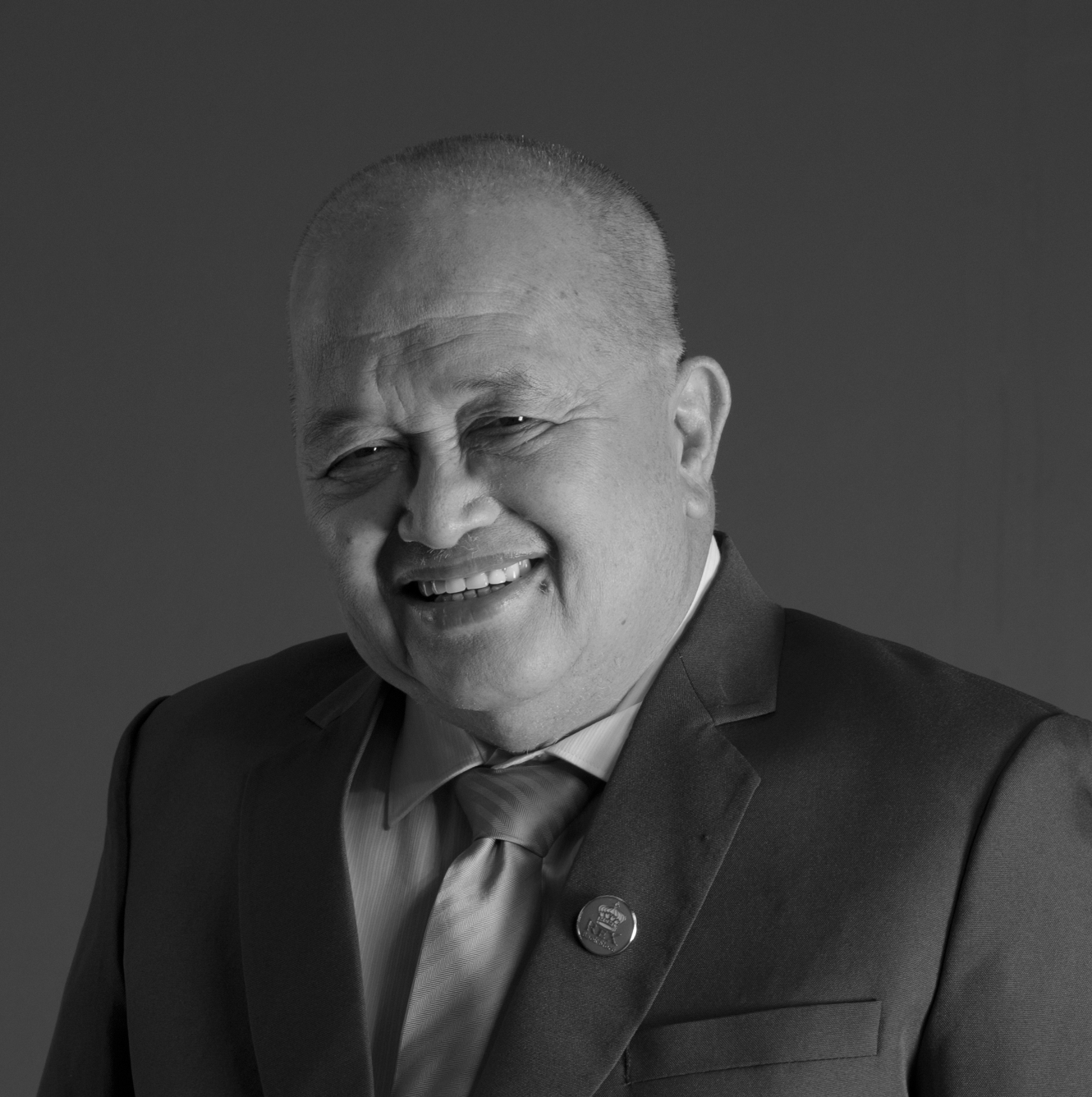 Atty. Dominador Buhain, now the Chairman and president of REX, became the company's first officer-in-charge and sales agent in the 1960s. This marked the beginning of the second generation of the family, helming the business. REX eventually expanded its client base by venturing into the publication of elementary and high school textbooks.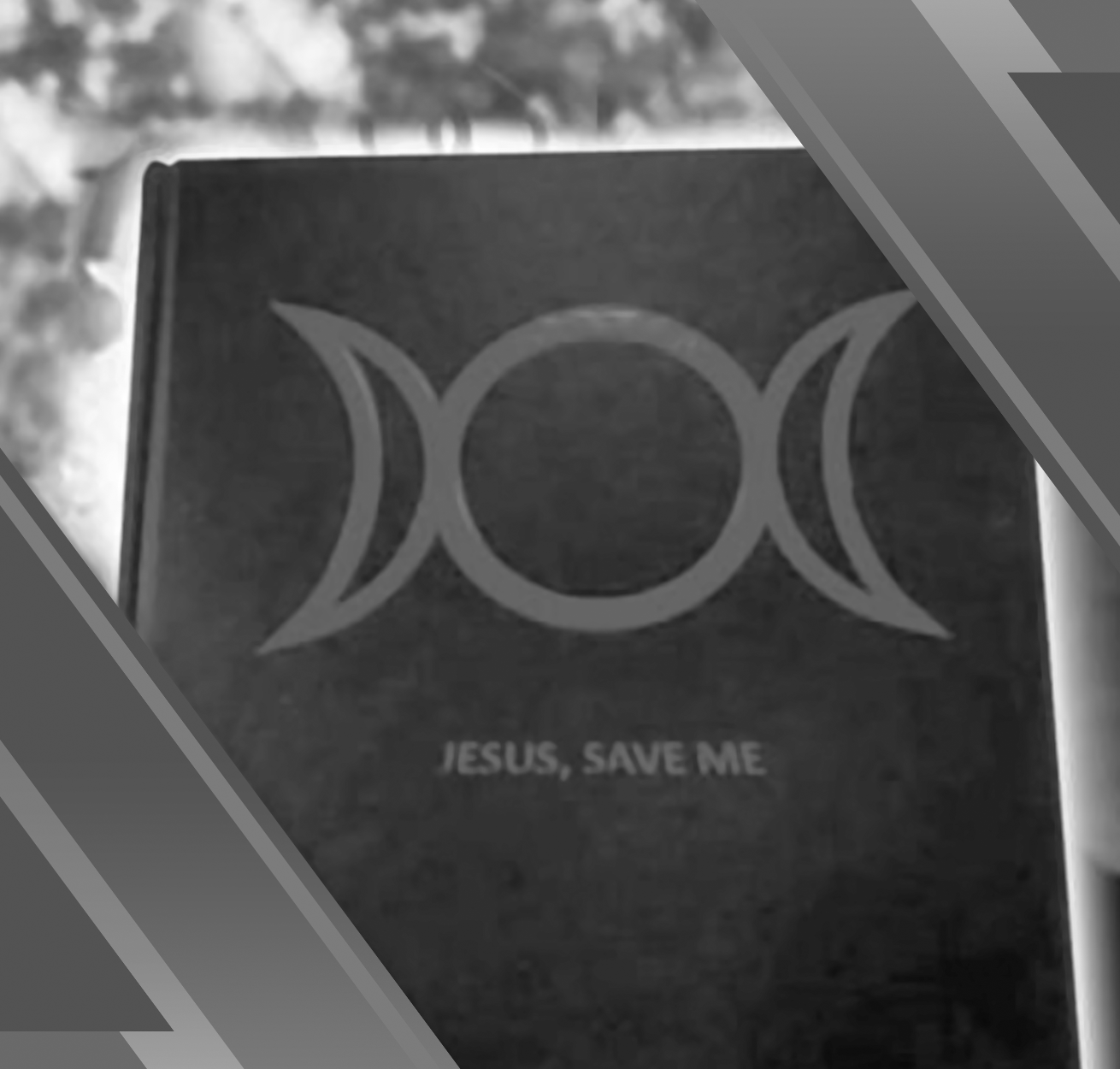 Before the decade closed, a fire razed the original REX bookstore. Only a book titled 'Jesus Save Me' was unblemished. It was a dark moment for the family, but the surviving book served as a reminder of faith and resilience.
1970s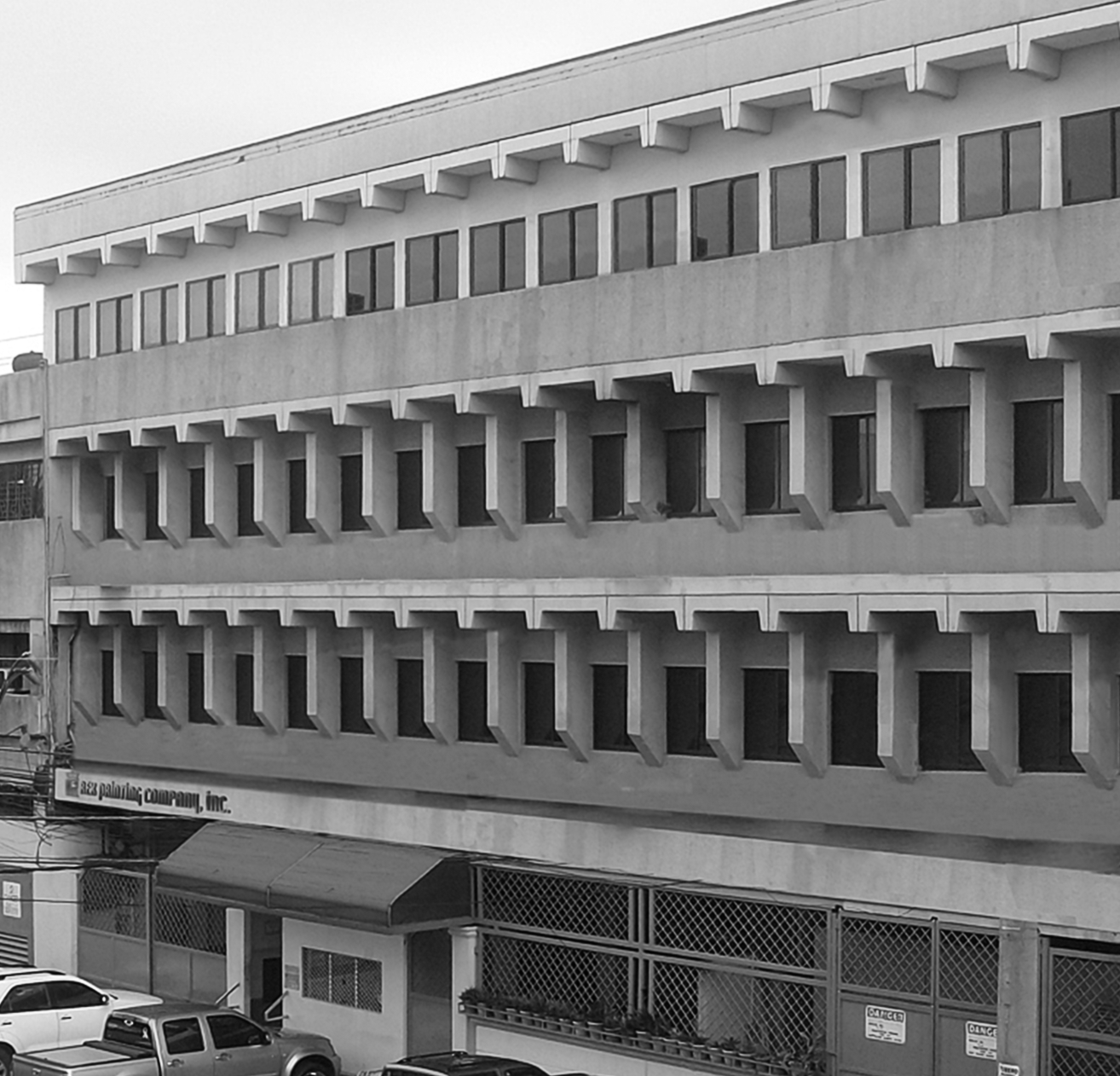 REX PRINTING COMPANY, INC.
In 1973, REX went on to open its flagship bookstore in Morayta. Rex Printing was also established the same year, with other second-generation family members, Mario Buhain and Rogelio Fontelera, joining the company.
One well-known book published in this era was Readings on Philippine Culture and Social Life by Amparo S. Lardizabal, Ph.D. and Felicitas Tensuan-Leogardo, M.A. It was a textbook that provided students with information on significant aspects of our culture and how it affected the social lives of Filipinos.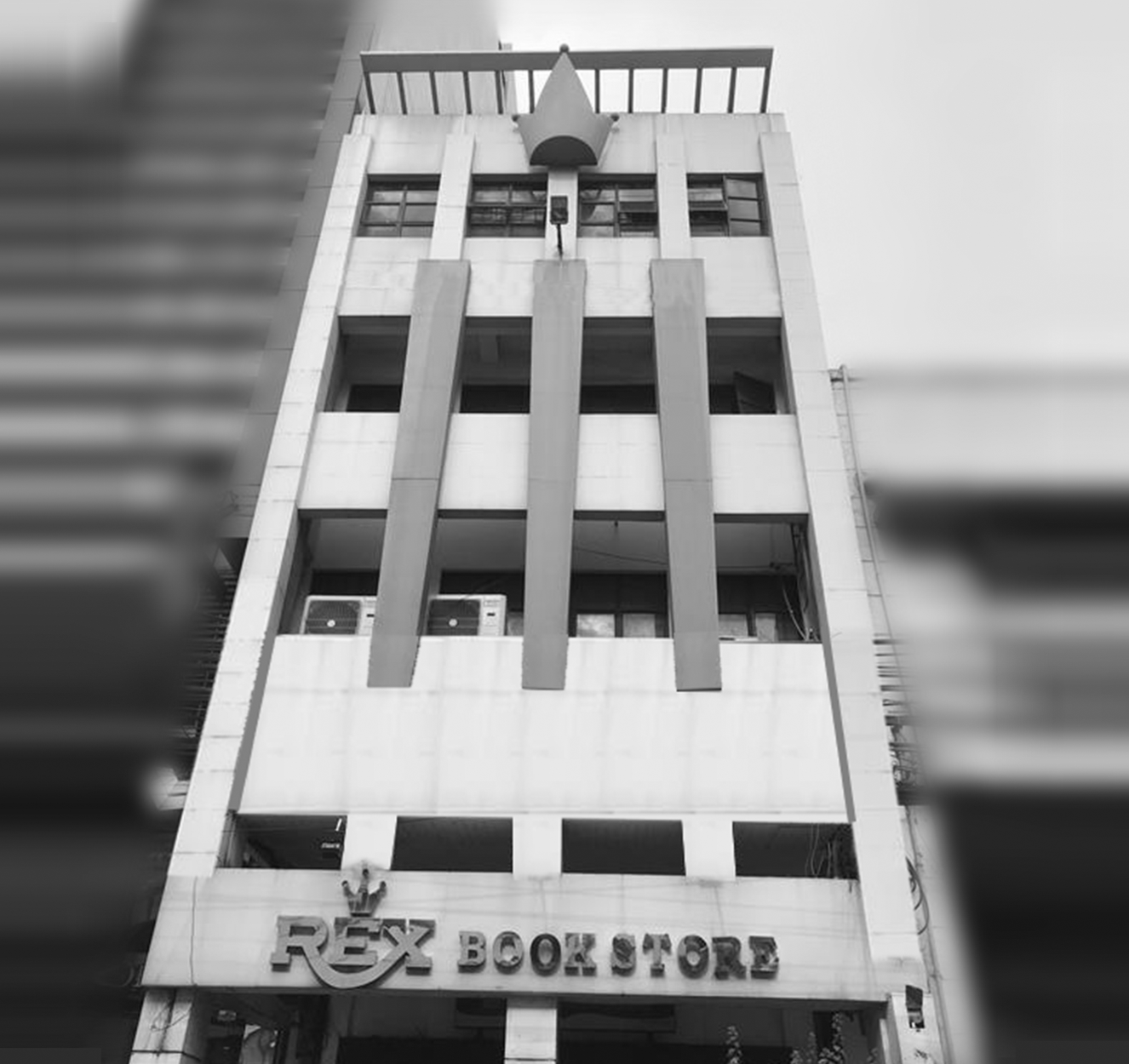 The establishment of the flagship store in Morayta and the completion of the four-story printing plant were not the only evidence of Rex Book Store's progress. It was also during this period that the company started publishing tertiary books.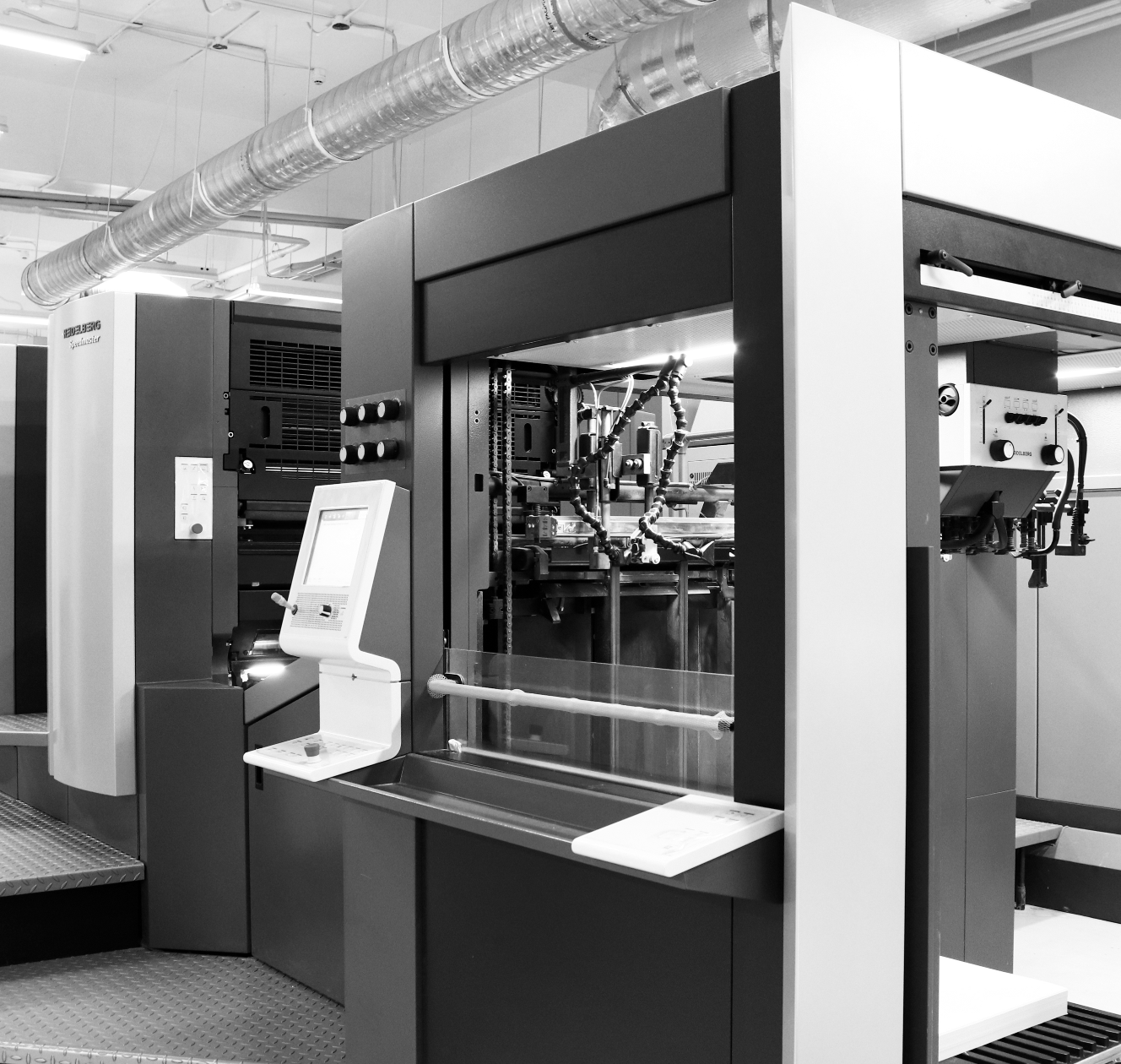 Progress was still evident despite the different challenges the company faced. Facilities were expanded and modernized. After over 30 years and two generations, Rex Book Store spread its wings and went nationwide..
Iluminada Meru's book titled "Sanayang-Aklat Para sa Paghahanda sa Pagbasa sa Kindergarten" was among the books published in the same decade.
1990s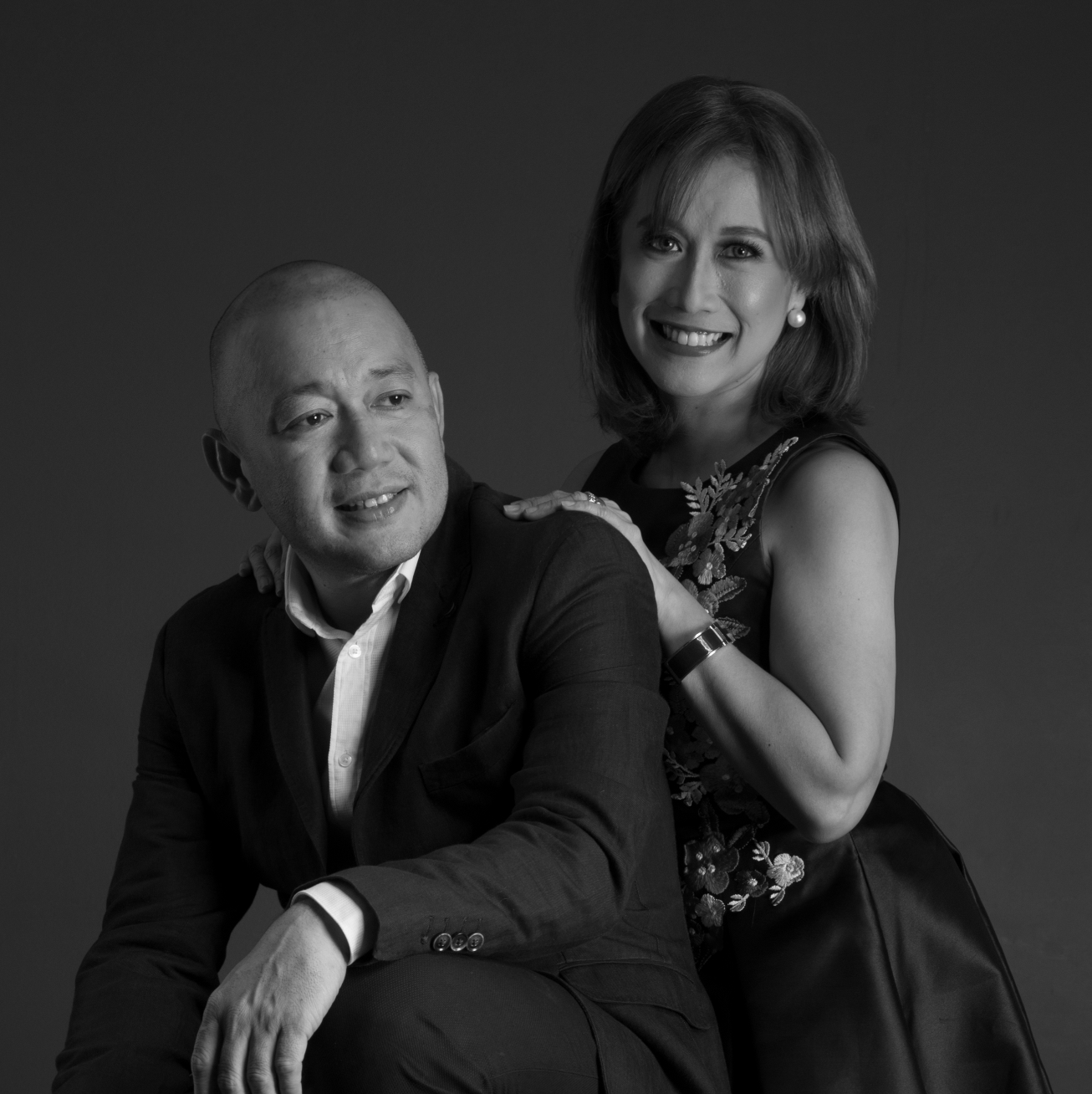 The growth and expansion of Rex Book Store were quite evident in the 1990s. Led by the third generation of the family, headed by Don Timothy Buhain (then COO) and followed by Danda Buhain-Garcia (then Director for Publishing), the company expanded, not only in business but also with its advocacies. In 1994, the Rex Oasis of Arts and Culture Foundation was formed. REX advocated the preservation of Filipino cultural heritage and began supporting artistically gifted Filipinos.
"Ang Magkaibigang Nena at Neneng" by Valeriano Hernandez Peña was among the remarkable titles published during this decade.
2000s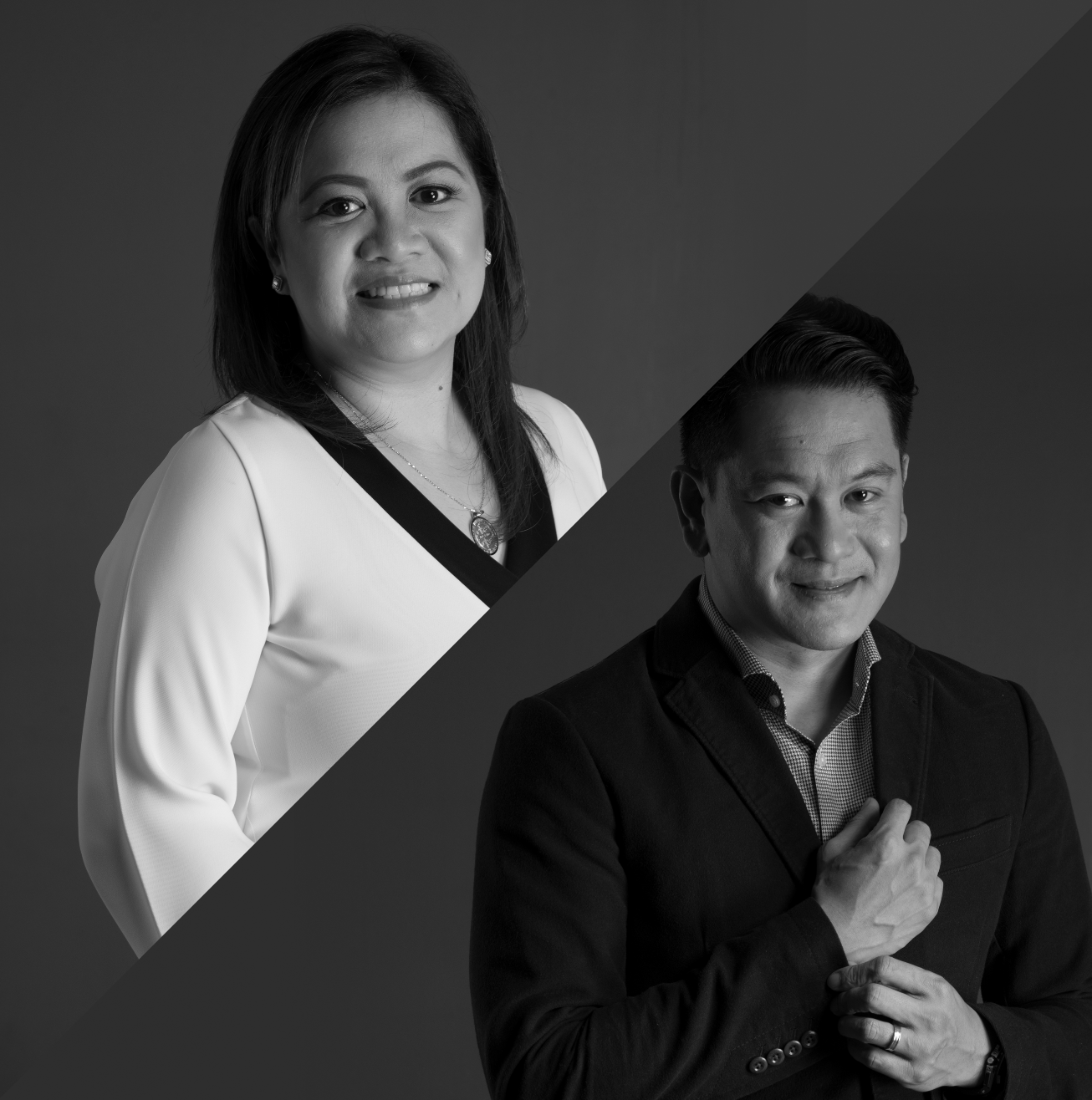 By the 2000s, two third-generation members, Roger John 'Sunday' Fontelera and Jeanne Marie Fontelera­-Tordesillas, joined the company, now the Chief Operating Officer and Chief Marketing Officer, respectively. By far, the 21st century bore witness to many shifts and changes. There were disruptions, technological advances, global development, the Covid-19 pandemic, and digital outbursts, among others. In all of these, REX remained optimistic, zealous, and resilient.
2010s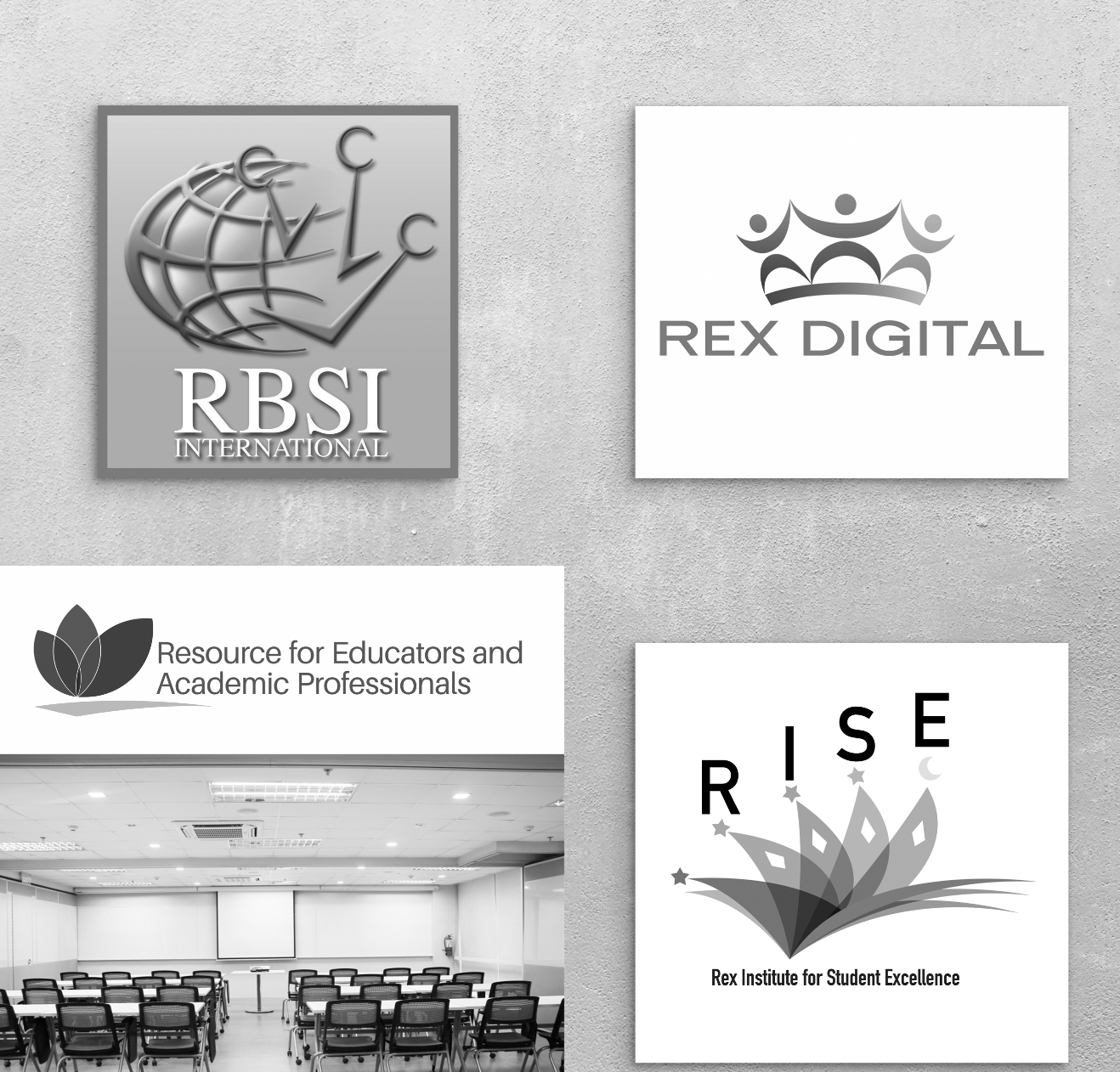 It was in this century that REX established Rex Book Store International, Rex Digital, Resource for Educators and Academic Professionals (REAP), and Rex Institute for Student Excellence (RISE).
2020s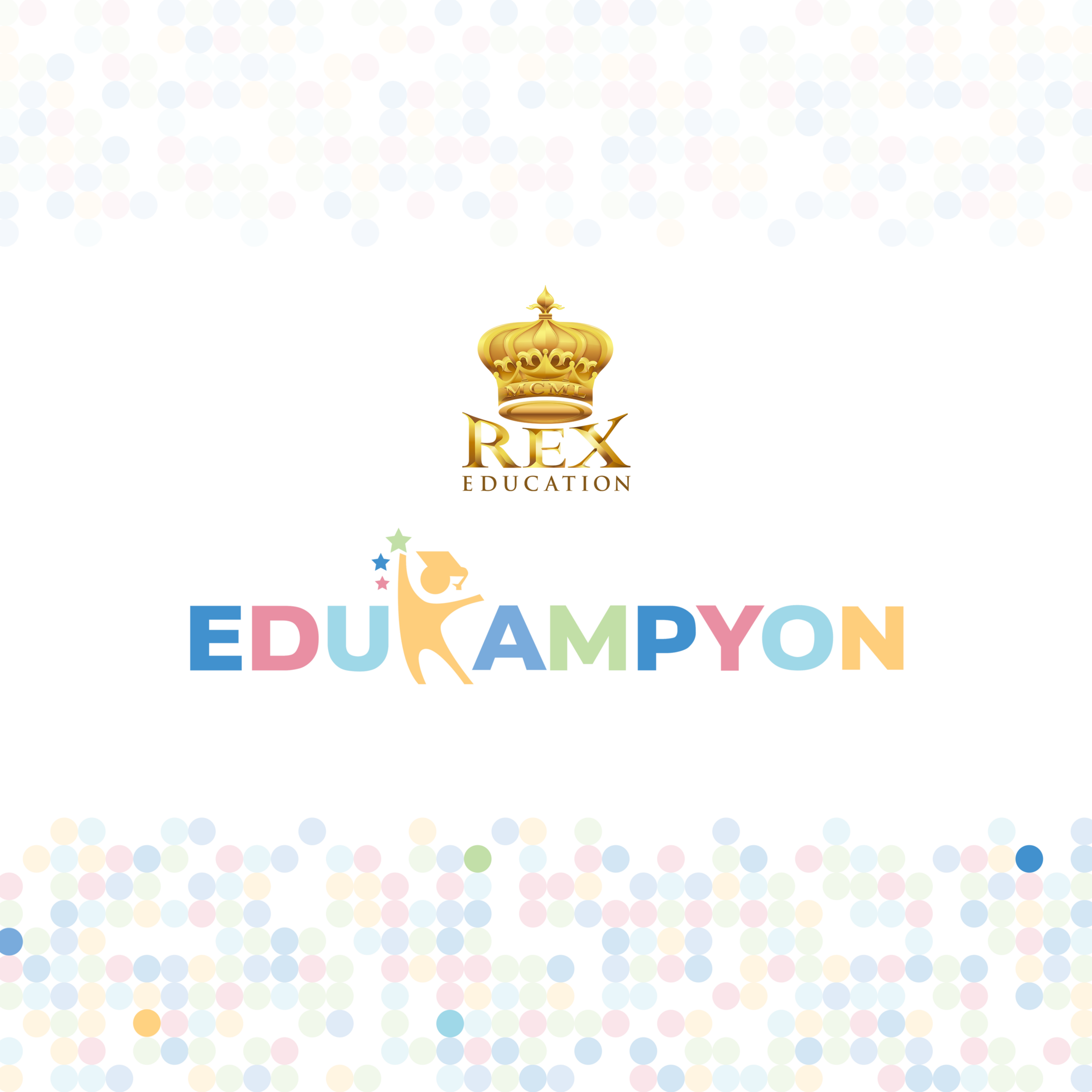 REX EDUKAMPYON
In 2021, REX officially rebranded to Rex Education, a representation, a summation of our mission to nurture every Filipino child towards lifelong learning, advancing oneself, uplifting others, and sustaining the environment for a better world. From our humble beginnings of the marriage of two passionate individuals now comes the marriage of two words, 'edukasyon' (education) and 'kampyon' (champion). The portmanteau defines who we are: Proud Edukampyon. In every book, initiative, and learning solution, we endeavor to capture the six facets of the Filipino whole learner: safe, healthy, engaged, supported, challenged, and values-oriented.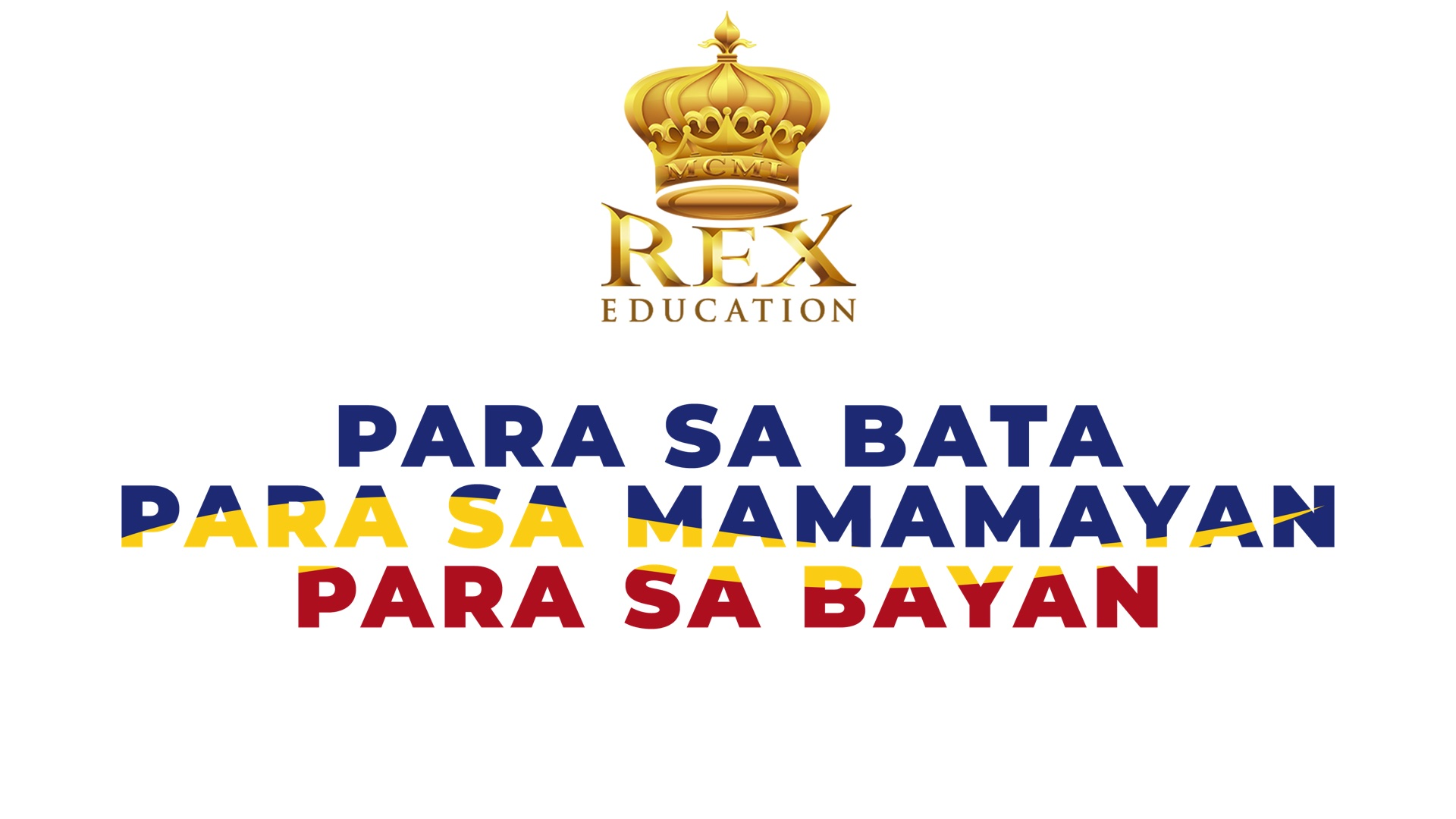 We are Rex Education. In our gratitude and in the words of our CEO, Don Timothy Buhain, we commit that "in everything we do, we are every learner's companion throughout their lifelong learning journey—para sa bata, para sa mamamayan, para sa bayan.